NEW PRODUCTS !
---
We have designed and tested the series of revolutionary cells for BLM experiments that eliminate need for the messy and time consuming procedure of partition mounting over the layer of Vaseline or silicon grease. Those cells are similar to our standard BC-30 and BCH-1, milled from Teflon cells but instead printed in 3D printer from a rigid ABS polymer. Unlike Teflon that do not adhere well to any glue, ABS plastic can hold a soft silicone rubber ring that seals Teflon partition without need for a grease. With this design the partition mounting or replacement take couple of minuter instead of hours.
---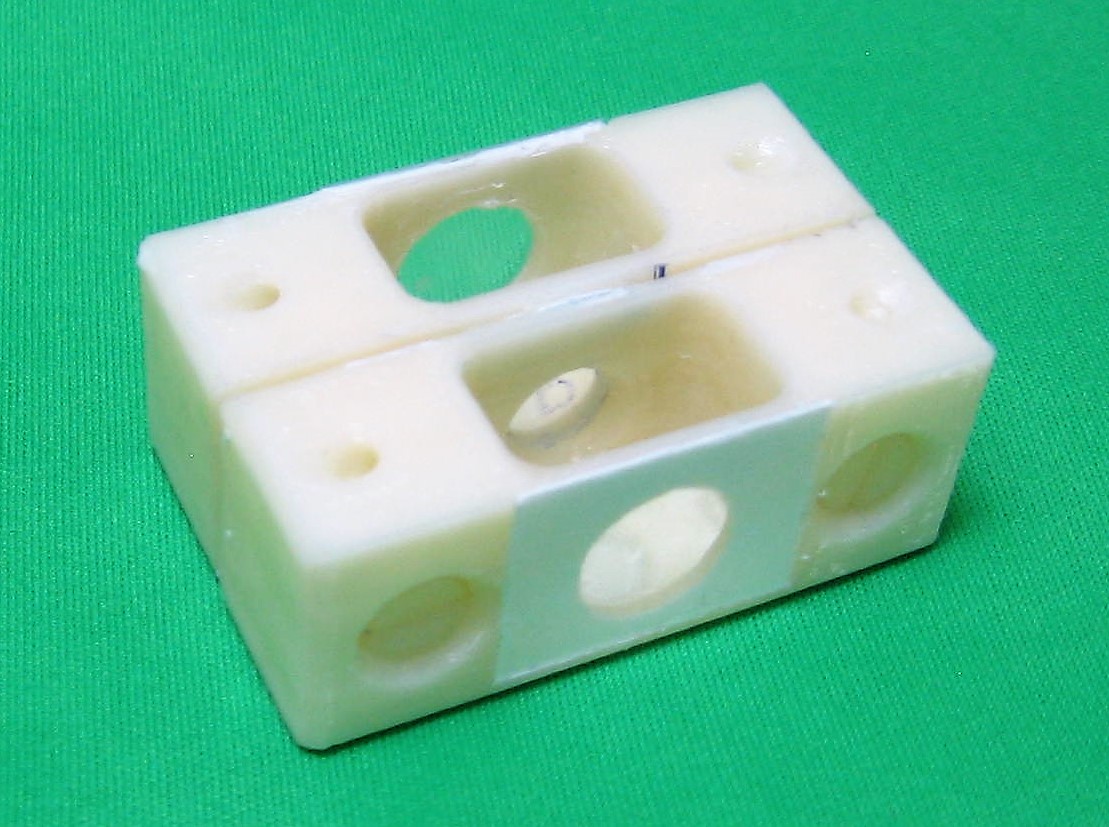 BC-31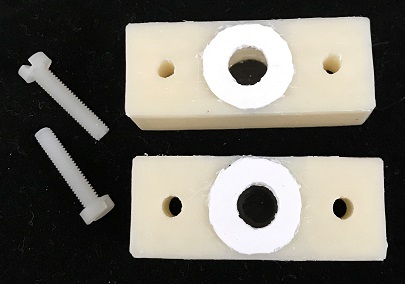 ---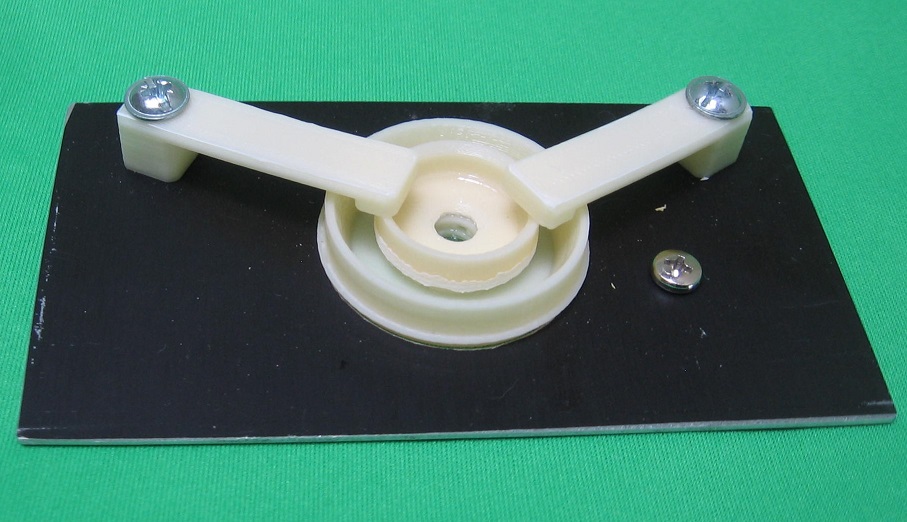 BCH-3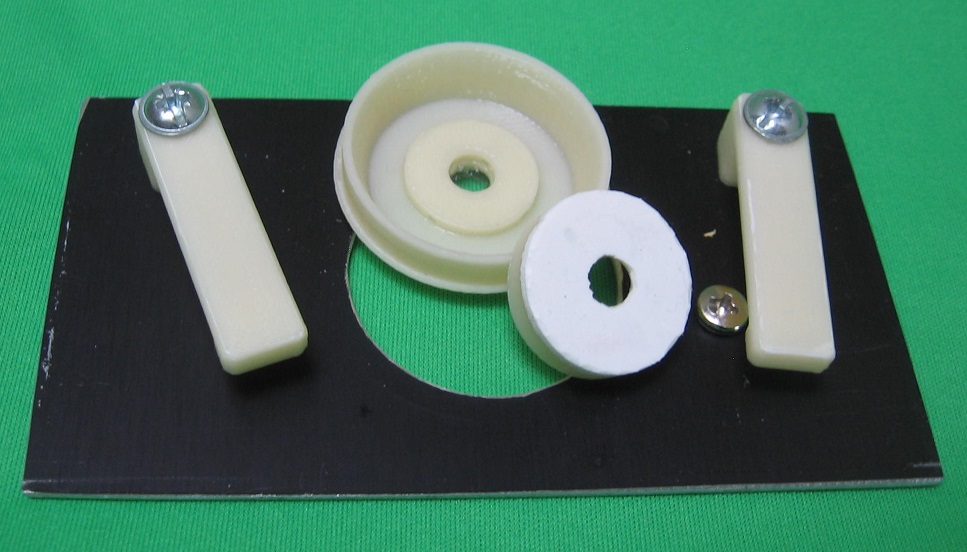 BCH-3 cell is a grease-less version of BCH-1 for working with horizontal lipid blayers. Since the rubber ring has to be pressed to Teflon film to provide the leak free sealing, this cell includes aluminum base and movable arms that hold upper and lower parts together when assembled.
---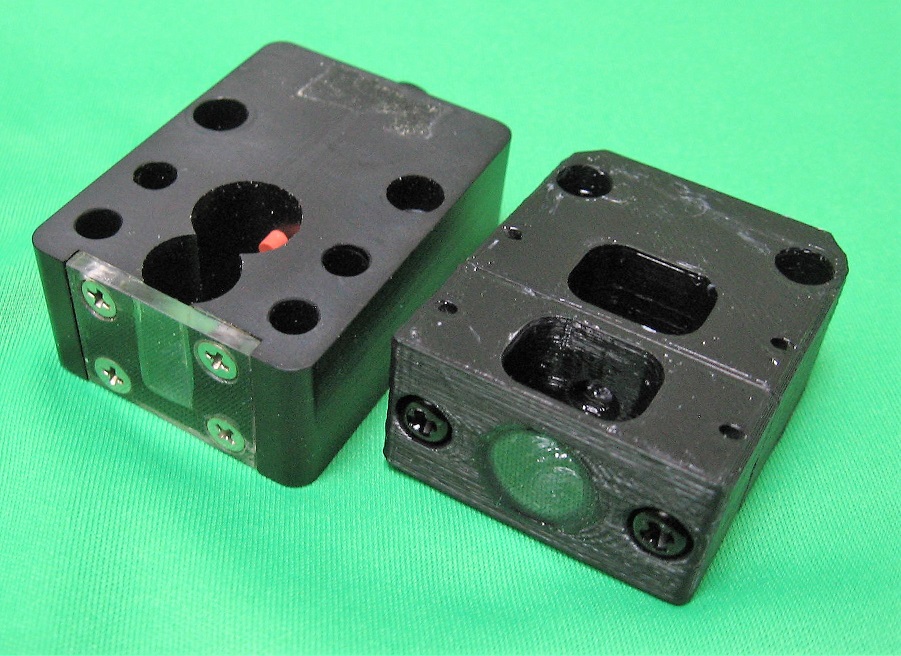 BC-31W
BC-31W cell is for those who are still using BLM chambers from Warner Instruments. BC-31W cell (right) has same dimensions for width, height and mounting holes as Warner chamber (left), so it could be installed without any adjustments in an existing BLM workstation. Main advantage - price and use of the easy to replace Teflon partitions instead of Delrin or Polystyrene cuvettes.
---
New cells were tested side by side with the similar standard cells. Noise and capacitance were same within measurements error.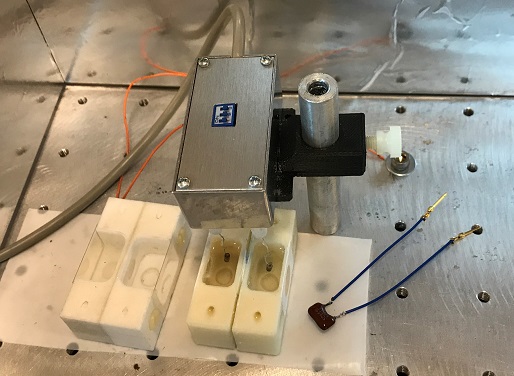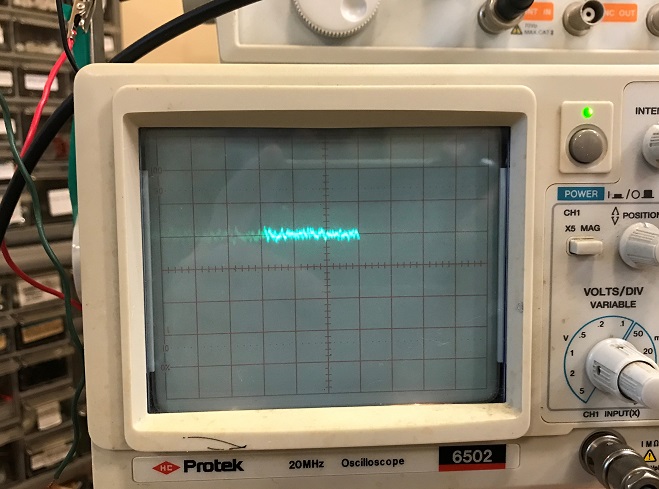 Cell parameters

C, pF

Noise 1kHz, mV

Noise 5 kHz, mV

ABS

25 um

partition

50 +/-2

0.7

2.4

Teflon

53 +/-2

0.7

2.4

ABS

125 um

partition

16 +/-1

0.6

2.1

Teflon

17 +/-1

0.6

2.1
Experimental: BC-31 vs BC-30 cell. Partitions without holes, Teflon film 25 or 125 um thick.
Cells filled with 100 mM KCl, ~2 mm below top. PA-300B amplifier
with HS-2 headstage. Range - 1 pA/mV, bandwidth limited
at 1 or 5 kHz. Leak current not detectable. Scope scale 5 mV/div.
---
All new products are extensively tested by ES quality control. However, we do not know how these products will behave in a real laboratory environement over a long period of use. For this reason, prices on new products are low and standard 18 month warranty does not apply. ES will issue full cost credit (not including S/H charges) toward future purcheses to buyers who are not satisfied with product performance and return it with a brief description of the problem discovered.
---
To see prices please use links provided at the end of the regular product pages.
---
* Due to small volume production and continuous improvement of our products dimensions and some nonessential parameters may slightly differ from stated here.
NewProducts.html 03-26-2022