NEW PRODUCTS !
---
CH-20C holder for BC-20 BLM cell.
This holder is similar to a standard BC-20 holder
but printed on a 3D printer from ABS plastic.
It has non-corrosive, easy to clean surface that
support BLM chamber and a layer of aluminum
foil on the back and bottom for electromagnetic screening.
Back wall has a hole for M4 or 6-32 mounting screw.
---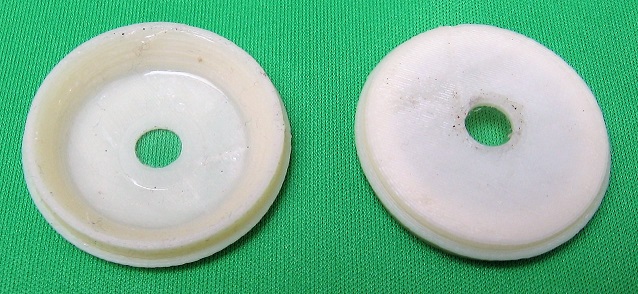 MD-1C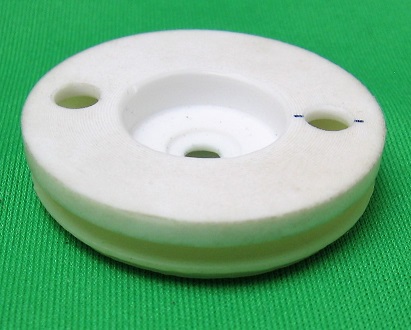 MD-1C mini dish for BCH-1 BLM chamber is similar to MD-1 but has smaller (D8 mm) glass window that is less prone for breaking than 25 mm diameter glass in a standard BCH-1.
Dish body is printed from ABC plastic and coated with chemically inert silicone rubber polymer. The full circle support edge provide better stability when assembled cell is installed into a holder.
---
LIT-1220
LIT-1220 is a new arrival to our Consumer Products family. It is AC powered machine that allow you to forget about batteries charging or replacement. LIT-1220 is similar to earlier LIT-820 model but has more lasers, improved design and easier to operate. It consist of a table top control unit and remote head that has twelve red laser modules and quartz lamp for infra red (IR) heat treatment. Control unit allows an independent selection of optimal treatment parameters for IR and Laser light. Lasers can be set to work continuously at maximum power or to pulsed mode with variable pulse frequency. In pulsed mode, average laser power is lower than in continuous but much higher during the pulse, providing deeper penetration of light into tissue. Pulse frequency is variable and lays within the physiologically responsive range as described in literature. Laser light treatment can be combined with IR. IR lamp has variable power output in continuous or in two low frequency pulsed modes. Detachable ten inch long handle is included for more convenient treatment of hard to reach body parts (back, foot). Also included is a miniature single laser unit (5 mW) for spot treatment of lips (herpes+), ear (tinnitus+) or other conditions that may require a compact probe to access treatment area.
To see short video demonstration please visit: https://www.facebook.com/EastSci/videos/835447626526457/
Specifications:
Number of laser modules

12

Peak wave length

650 nm

Laser output power

(Max. total)

60 mW - Continuous mode; 45 mW - average,

160 mW peak in pulsed mode.

Laser pulsed mode frequency range
6-30 Hz
IR Lamp output power.

1-15 W - in Continuous mode

1-13 W - average, 15 W peak in pulsed mode

IR Pulsed mode frequencies
1 & 2 Hz

Weight

1.7 kg (4 lb)

Dimensions

(approx.)

22 cm x 28 cm x 8 cm

(9" x 11" x 3")
---
Holes in TF-XX series partitions are made in 0.01-0.013 mm Teflon film and have up to five time smaller size than holes we were able to make earlier. They are perfect for low noise single channel recordings or other applications that benefit form low membrane capacitance and small area of the hole. Holes are made in the middle of ~20 mm square Teflon film. Image above left show a typical TF-30 hole in 0.013 mm Teflon with trans- illumination; image in the middle is of a typical TF-12 hole in 0.01 mm Teflon with epi- illumination; right image show 0.01mm/division scale. For a limited time these partitions are offered at a low introductory price. ( Go To Prices )
| | |
| --- | --- |
| PART NUMBER | Hole Diameter, mm |
| TF-12 | 0.008-0.016* |
| TF-30 | 0.025-0.035 |
| TF-50 | 0.04-0.06 |
* - For this size range deviations from the ideal circle may be significant.
---
BCH-2 chamber is designed for high resolution imaging of horizontal BLMs. It consists of a Teflon cup with outer thread and black Delrin body with matching inner thread. Bottom of the body is made from #1.5 cover slip. It has two 3 mm holes for attaching to microscope specimen table and two 6 mm diameter wells for electrode placement and perfusion; solution in these wells is connected to solution at trans side BLM via channels milled in Delrin. BLM is formed with cup screwed into the body about 0.5-1 mm from the bottom. After that cup can be smoothly moved down under visual control of membrane. Pipetting of fluid from wells in the body into the cup will keep hydrostatic pressure at balance. When membrane is placed within 0.05-0.1 mm from glass bottom, a high NA oil objective can be used for imaging.
Specifications:
Material: Body - Black Delrin. D - 38, h - 8 mm; Cup: Teflon. OD - 15, ID - 13, h - 10 mm;
---
Equipment Installation and Training
We are experts in planar bilayer (BLM) technique, liposome preparation, video and conventional microscopy, mechanics and electronics. If you need assistance with setting up BLM workstation, or with integration of our products into your own design, or just need on site expert advise on anything close to the above mentioned fields, please contact us and one of our professionals will visit you. Within US it cost $450 first day and $300 each following day plus cost of the round trip economy ticket. International inquiries are welcomed.
---
---
* Due to small volume production and continuous improvement of our products dimensions and some nonessential parameters may slightly differ from stated here.
NewProducts.html 4-29-2019